The Perfect Fence For Securing Your Warehouse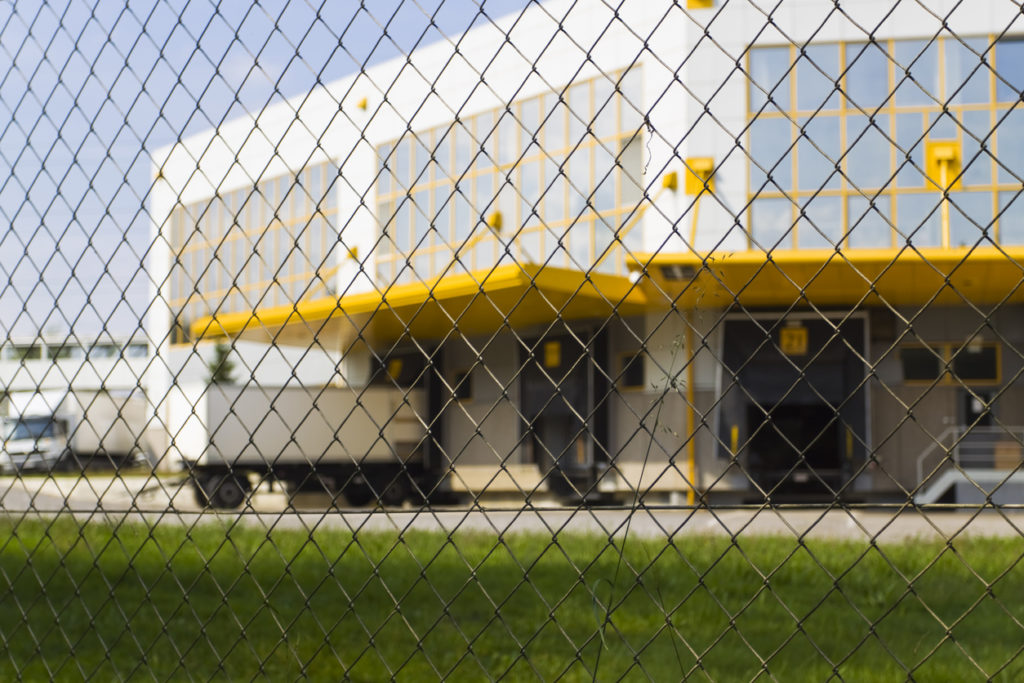 The past year has taught us just how important supply chain management is and how disruptive it is when your supply chain gets broken up. One of the best ways to negate your risk in your supply chain is to have a highly efficient and well-managed warehouse. Everything from proper stock management to improved security measures can help your warehouse flow, operate, and output materials much more efficiently. With supply chains still bouncing back from the madness of last year, it has never been more important to keep your warehouse fully secured and safe from intrusions. If you are interested in learning more about how you can easily secure your warehouse, contact Mills Fence Co. today. Our design and installation experts will help you choose the perfect fencing to secure your space while also being perfect for your budget. Here are two great fencing options for any warehouse.
Chain Link Security Fences
For decades, chain link fences have been the most cost-efficient and quintessential security solution for non-client-facing businesses. Chain link fences are extremely reliable, easy to install, and are extremely easy to maintain. Not all chain link fences are made to the same standards, and here at Mills Fence Co., we pride ourselves in providing the tri-state area with some of the most long-lasting and secure fences on the market.
Chain link fences come in a variety of different options. For companies looking for a bit more security, we offer barbed-wire topped fences to ensure that your fence cannot be scaled. You can also add in additional privacy, making it difficult for potential thieves to see any stock you may have in your yard by adding in brown or green privacy slats. Privacy slats add an extra layer of privacy to your space while also being more visually appealing. If you are looking for the most cost-efficient way to improve security at your warehouse, a chain link fence is perfect for you.
Aluminum Security Fences
If you are looking for all the security of a chain link fence but want something a bit more visually appealing, an aluminum fence is a classic option. With a variety of options, sizes, and styles to choose from, aluminum fencing is extremely durable, stylish, and is much more difficult to tamper with than chain link options. Whereas a determined thief could get through a chain link fence in about 15 minutes with a set of bolt cutters, aluminum fences are much more daunting to break through. Aluminum fencing also helps give your space a more updated and client-friendly look. If you have sales reps, clients, or any customers visiting your warehouses, aluminum fences will help keep a warm and friendly look while also providing an elite level of security.
If you are interested in securing your warehouse or any other corporate space contact Mills Fence Co. today. Our team will help design and install the perfect fence to fit your space and your security needs.