PVC | Vinyl Fence Installation Services in KY and OH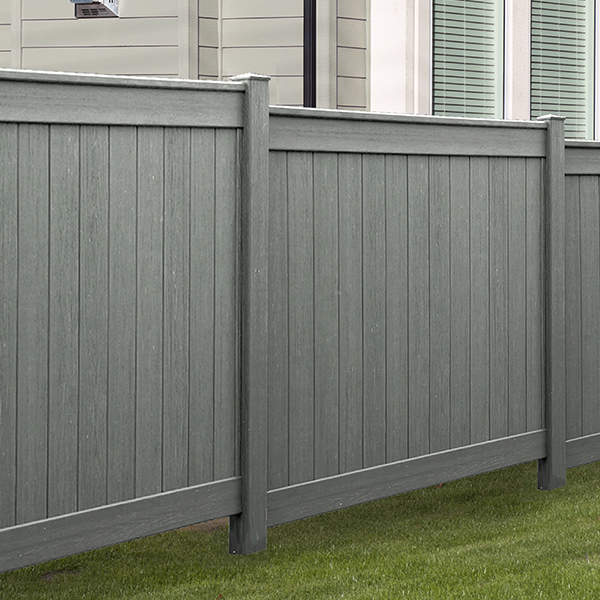 PVC | Vinyl Fence Installation in Cincinnati, OH and Northern Kentucky
Are you looking for a secure, affordable and easy-to-install fencing option?
We offer the perfect solution – PVC fences (also known as vinyl fences). PVC fences are a great option that simplifies maintenance without sacrificing quality, security or beauty. Call our professionals about vinyl fence installation today!
We offer a variety of vinyl fence styles, so your Cincinnati, OH or Northern Kentucky property looks just the way you envisioned. We offer vinyl fences that mimic other materials like wood or stone. You can also choose traditional white, latticed vinyl fences, or a vinyl fence with stone patterns or wood grain.
In addition to their versatile look, PVC fences also have versatile applications. Install a PVC fence for security and privacy around a pool or backyard, or choose a picket-style fence to surround a garden or front yard. At Mills Fence Co., we pride ourselves on making the installation of your new fence as simple as possible.
To learn more about our PVC fencing options, view our gallery below.
If you have questions or are interested in scheduling an installation, contact us to schedule a free estimate today. For our Cincinnati, OH location call 513.631.0333, or for our Northern Kentucky location call 859.485.6655.

Contact
Mills Fence Company | OH 513-631-0333 | KY 859-485-6655
Hours | M – F:   8 a.m. – 4:30 p.m. | Saturday: Open 8 a.m. - Noon | Sunday: Closed
Credit Cards Accepted | We accept ALL major credit cards