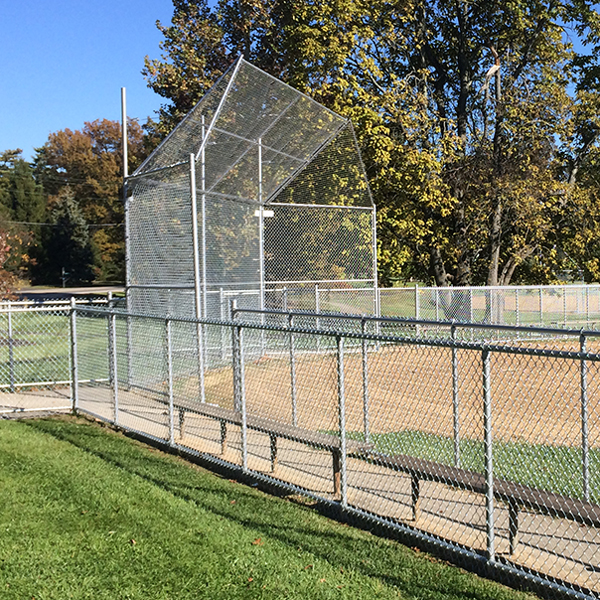 Versatile Sport Facility Fencing in Northern Kentucky and Cincinnati, OH
As a sports player or spectator, you may think of a sports facility in terms of bases, nets, or playground equipment. As a contractor or site manager, however, you see the space as a whole that includes a fence for perimeter control and safety. When you need to install or replace sport facility fencing, trust Mills Fence. Our inventory includes attractive and durable options that comply with sport-specific regulations.
OUR SPORT FACILITY PRODUCTS
Sport facility fences prevent equipment loss, improve security and safety, and level the playing field for competing teams or individuals. We offer specialized options for a variety of property types, including municipal properties, schools and recreational facilities.
Baseball field fencing
Golf ball netting
Playground fencing
School fencing
Tennis court fencing and netting
Track and field facility fencing
Each of our sport facility products is made from materials that can withstand the wear and tear of normal gameplay. Browse the images below to see examples of some of our sports facility fencing work.
Schools & Recreational Facilities
Since 1970, Mills Fence has helped property owners in Northern Kentucky, Southeast Indiana, and the Cincinnati, OH area find the right fencing solutions for their homes, commercial sites,and sports properties. We empower our clients to make informed and confident investments by guiding them through each step of the process.
Our products are available for viewing at our two showrooms. At our showrooms, you can consult with a trained sales representative and compare similar products side by side. We also offer expert installation to ensure your fencing stays function a land beautiful for years to come.
Visit our contact page to find the showroom closest to you or to speak with a member of our friendly and knowledgeable staff.

Contact
Mills Fence Company | OH 513-631-0333 | KY 859-485-6655
Hours | M – F:   8 a.m. – 4:30 p.m. | Saturday: Open 8 a.m. - Noon | Sunday: Closed
Credit Cards Accepted | We accept ALL major credit cards