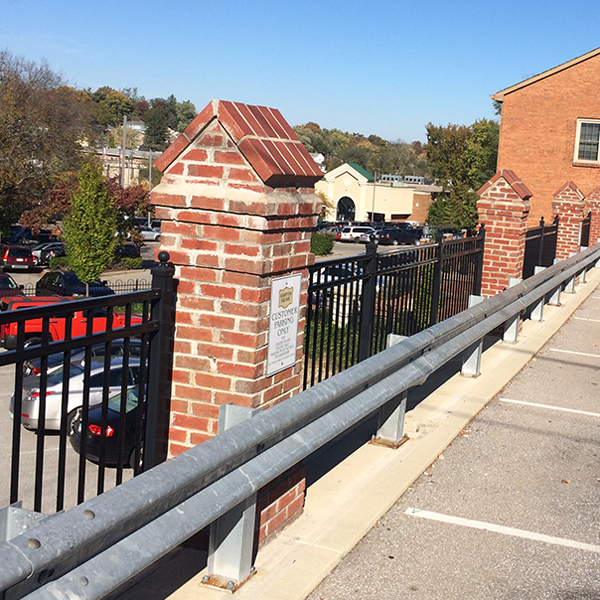 Guard Rails in Cincinnati, OH and Northern Kentucky
Do you need long-lasting, safe, and well-built guard rails? Mills Fence is your go-to solution. We install and maintain highway guard rails in Cincinnati, OH and Northern Kentucky, and we're dedicated to providing you with safe durable guard rails We're more than qualified to meet each of our customers' unique project needs.
Guard Rails for Every Customer and Project
We install guard rails for primary roads, secondary roads, and interstate highways that are maintained by local, state, and federal entities. We also install guard rails for private property used, such as parking lots, farmland reservations and shopping centers.
Some guard rail fences we provide include:
Steel post guard rails
Wood post guard rails
Three strand cable guard rails
Contact our friendly staff so we can assess your guard rail fencing needs. Once we have determined how we
can help you, we can provide you with a price estimate upon request.
BENEFIT FROM HIGH-QUALITY GUARD RAILS
If you decide that you would like us to install a guard rail on your property, you can expect the following benefits.
Durability

When you choose Mills Fence to install your guard rail, you won't need to anticipate replacing it again. The strong metal panels and posts make guard rails one of the strongest types of fences available. Our galvanized guard rail posts and panels provide years of reliable service.

Eco-Friendliness

Guard rails are a great way to protect wildlife and keep drivers safe. The expanded coverage from the highway often directs animals away from the road.

Increased Visibility

Guard rail fences provide barriers that improve visibility for drivers at night. In dim light, the reflection from the guard rail can help keep drivers on the road and aware of their surroundings.
If you want to take advantage of the benefits of guard rails in Cincinnati, OH or Northern Kentucky, call us. We handle a wide variety of jobs and provide high-quality installations for each customer. Contact our skilled crew at 513.631.0333.

Contact
Mills Fence Company | OH 513-631-0333 | KY 859-485-6655
Hours | M – F:   8 a.m. – 4:30 p.m. | Saturday: Open 8 a.m. - Noon | Sunday: Closed
Credit Cards Accepted | We accept ALL major credit cards