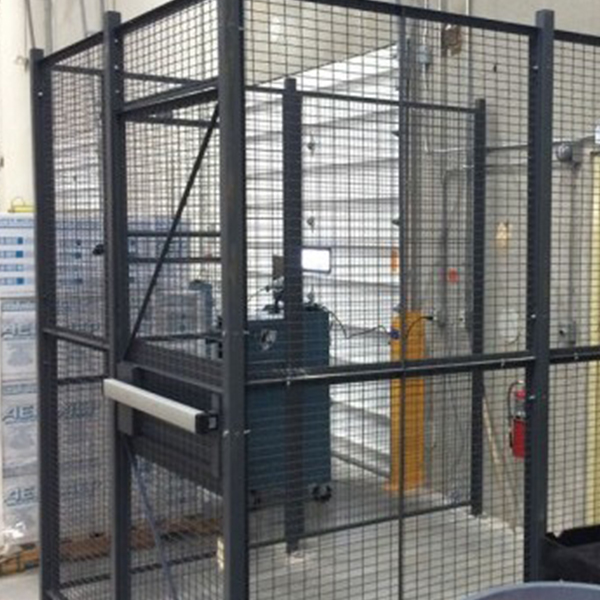 Flagpoles, Turnstiles,and Specialty Products in Northern Kentucky and Cincinnati, OH
When you want to add specialty items like flagpoles, interior enclosures, bollards, or turnstiles to your property, turn to Mills Fence Co. Along with offering high-quality fencing materials and installations in Cincinnati, OH,and northern Kentucky, we supply and install all the unique items you need for your parking garage, front lawn, ranch, school, or sports venue. No matter what type of property you own, get in touch. We can help any type of property owner in the area, residential and commercial properties alike.
Enhance Your Property with High-Quality Materials
Do you need to install a new flagpole when you finish construction on your city's new school? Does your parking garage need elegant railings to help it look better and stay more secure? Do you need yellow bollards for your commercial property to keep drivers from damaging their vehicles and your building? We offer all o of these items and more to any property owners who need them.
Our turnstiles, interior enclosures, flagpoles, are made from the best materials in the industry. We're qualified to safely, securely, and quickly install any item you need.
Specialty Products at the Right Price
We keep our prices reasonable by getting our materials in bulk from trusted suppliers and passing those savings on to you. Our company is small enough that we can focus on your individual needs, but we're large enough and have enough experience to perform any installation on time.
Mills Fence also has more materials and resources available than your typical fencing company, which means we'll complete your project on the right date and at the right price.
To learn more about our flagpoles, turnstiles,and other specialty products in the northern Kentucky and Cincinnati, OH areas, click through the gallery below. Feel free to visit either of our showrooms to learn more  about our materials and products. We're always happy to answer any of your questions, discuss your property, and point you in the right direction as you decide which specialty products to add.
If you have questions or are interested in scheduling an installation, contact us to schedule a free estimate today. For our Cincinnati, OH location call 513.631.0333, or for our Northern Kentucky location call 859.485.6655.

Contact
Mills Fence Company | OH 513-631-0333 | KY 859-485-6655
Hours | M – F:   8 a.m. – 4:30 p.m. | Saturday and Sunday: Closed
Credit Cards Accepted | We accept ALL major credit cards