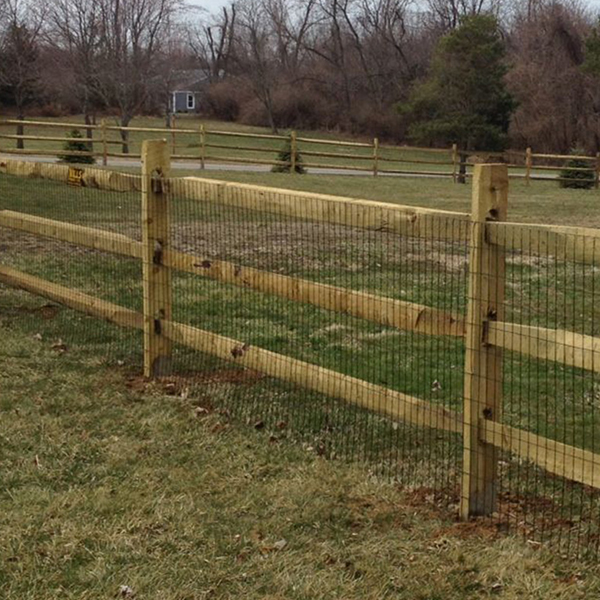 Nothing beautifies property quite like wooden fencing. At Mills Fence Co., we offer our clients a variety of types and styles of wood fences, including Kentucky board, split rail, and picket fencing.
No matter which product you choose, when you work with Mills Fence, you'll always know you're getting the best materials in the business. Choose us for service in the Cincinnati, OH, and Northern Kentucky area today.
We offer dozens of wood fencing options so you can find the perfect fit for your unique property. Whether you just moved into a new home or you recently got a new puppy that you need to keep in your yard, we have a wood fence that will help.
Find the Right Type of Wood Fencing for You
The wood fencing you need depends on the type of property you have and the style you want to express:
Rustic

Split rail and Kentucky board fences both look rustic. The gaps in between the boards keep the space open instead of making it seem closed off. These fences are perfect for ranches and farms.


Classic

Picket fences are also classical, rustic, and perfect for any property. They always look cozy and quaint and will beautify your home, garden, or ranch. We have scalloped, French gothic,and other picket fence styles for you to choose from.
Benefit From Comprehensive Wood Fencing Services
As a certified, full-service fence company, Mills Fence Co. can help you find the perfect fence material and design for your Cincinnati, OH, or Northern Kentucky property. We'll install it expertly so you won't have to worry about damage down the road. We're a family-owned local company, and we thoroughly commit ourselves to each client's happiness.
To learn more about our wood fencing options in the Cincinnati, OH, and Northern Kentucky area, browse the pictures below or visit our Cincinnati or Northern Kentucky showrooms.

Contact
Mills Fence Company | OH 513-631-0333 | KY 859-485-6655
Hours | M – F:   8 a.m. – 4:30 p.m. | Saturday: Open 8 a.m. - Noon | Sunday: Closed
Credit Cards Accepted | We accept ALL major credit cards