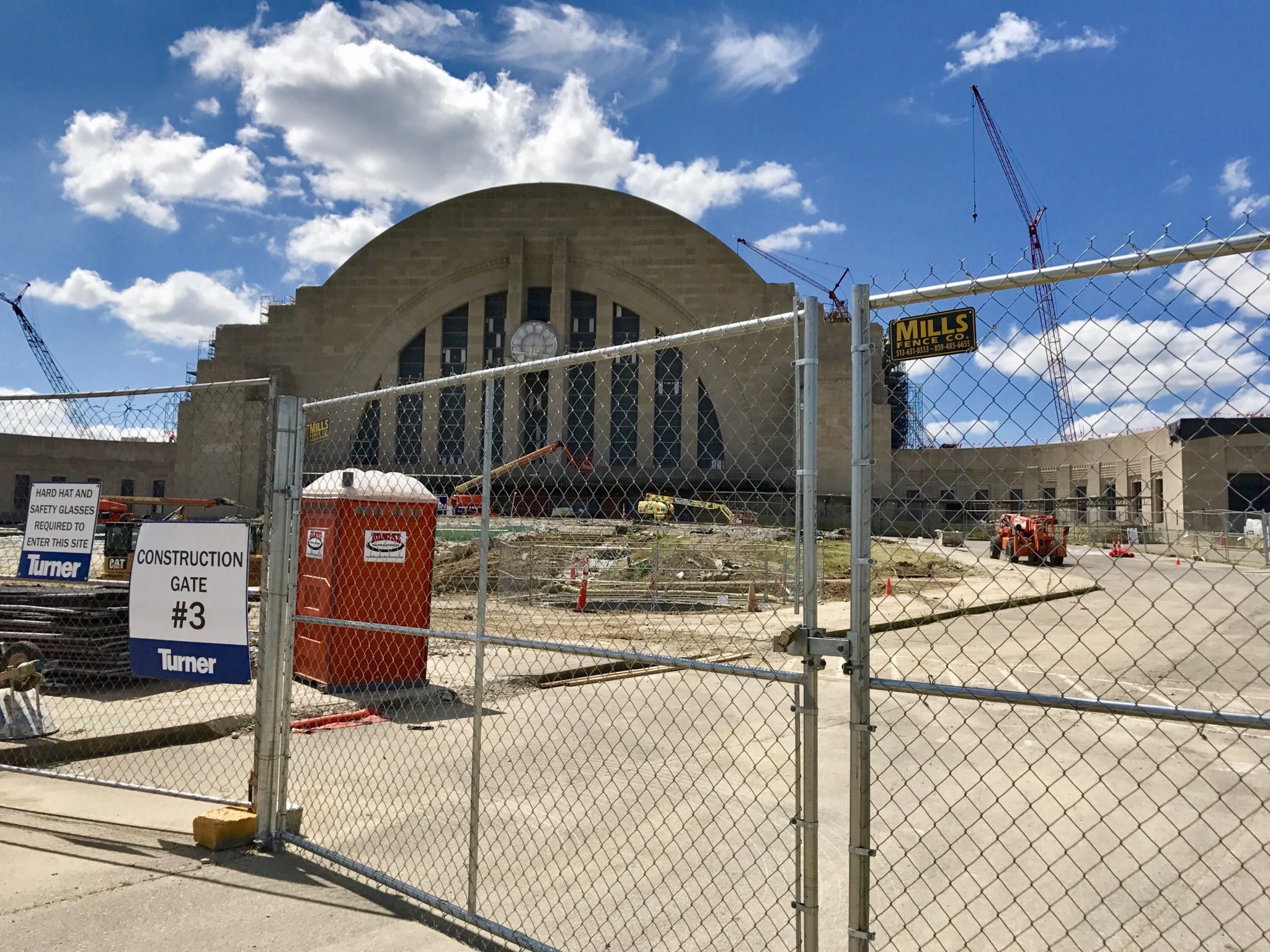 TEMPORARY FENCING OPTIONS IN NORTHERN KENTUCKY AND CINCINNATI, OH
Fencing allows you to control who enters your property, privacy and overall security. But, sometimes you need a short-term solution. At Mills Fence Co., we offer a variety of temporary fencing products to simplify short-term perimeter control.
The type of short-term fencing you need depends on its purpose. Our most popular varieties include:
Chain link

with driven posts are one of the most versatile options available. In addition to permanent options, chain link fencing with driven posts provide a higher level of security when compared to other short-term fencing options, making it an ideal option for commercial and building sites.
Chain link panels

with stands and/or windscreen offers privacy, access control and increased protection from the elements. These temporary fences are easier to take down than driven post fencing since the fence posts do not need to be dug up. 

 
Linkable barriers

are individual fence pieces that can be assembled and disassembled easily. Linkable barriers are best for crowd control and boundary definition. For example, linkable barriers are great for setting off a fairground or keeping spectators off a parade route.

 
Mills Fence has served Northern Kentucky and the Cincinnati, OH, areas since 1970. We pride ourselves on offering high-quality materials at truly competitive prices.
Want to sees everal of our temporary fencing options in action before making your choice? Our showrooms allow you to look over our fences, discuss your needs with experienced sales representatives,and compare materials side-by-side.
Visit our Walton or Cincinnati showrooms today to discuss your options in person. Or, contact one of our offices for an estimate.
View our selection of temporary fencing options below to determine which solution works best for your needs.
If you have questions or are interested in scheduling an installation, contact us to schedule a free estimate today. For our Cincinnati, OH location call 513.631.0333, or for our Northern Kentucky location call 859.485.6655.

Contact
Mills Fence Company | OH 513-631-0333 | KY 859-485-6655
Hours | M – F:   8 a.m. – 4:30 p.m. | Saturday and Sunday: Closed
Credit Cards Accepted | We accept ALL major credit cards