The Mills Fence Difference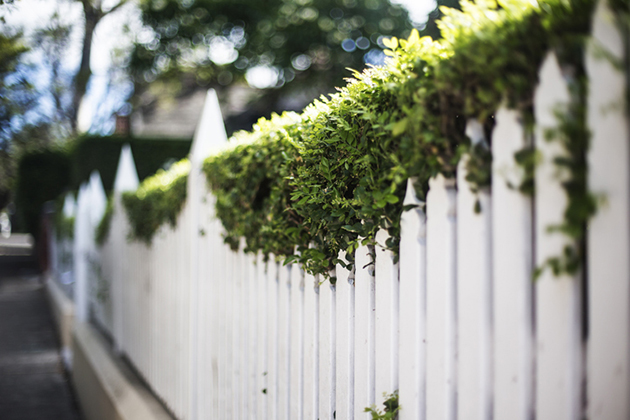 If you are thinking about getting a new fence, you know how stressful it can be to find the right company for the job. You want to choose a company that is reliable and trustworthy, but you don't want to break the bank. Choosing the right company is extremely important, it can save you thousands of dollars over the long run by helping you avoid expensive fixes and repairs, or it could leave you wishing you chose someone else for the job. Here at Mills Fence Co., fencing has been in our blood for generations. We have been proudly serving the tristate area for the past 50 years, and we know what it takes to build a fence that lasts.
Warranty
At Mills Fence Co., we believe in putting our money where our mouth is, which is why we back up all of our fences with our one-year warranty for all materials and labor. Many of the fences we install come with extended and even lifetime warranties as well. We believe in providing a quality product to each and every one of our customers. From the biggest commercial project to the simplest residential build, we put the same intensity and quality into every one of our fences.
Customer Service
Ever since we were founded in 1971, we have proudly served communities all across the tri-state area. We are a family owned company and we know the importance of providing beautiful and top quality fences for our customers. When you call Mills Fence Co., you aren't going to get a recording or a computer; you talk directly with one of our fence experts who are ready to help you get the answers you are looking for. If you don't have any idea how much your project will cost, we've got you covered! We are dedicated to the communities that we live and work in, which is why we help fund multiple nonprofit events all across the tri-state area. At Mills Fence Co., you are much more than just a customer, you are our neighbor and our friend, and we want your fence to look like a million bucks.
Fencing Options
No matter what kind of fence you are looking for, the expert installation teams here at Mills Fence Co. can help get you the fence of your dreams in no time at all! Some of our most popular fencing options range from beautiful and traditional wooden picket fences to more modern and maintenance-free PVC fencing options. If you are looking for inspiration for your project, visit our fence gallery to see some of the options that we offer. If you want to get creative with your fence, we also offer custom fencing options.
No matter what kind of fence you are looking for, the expert team here at Mills Fence Co. can help you. Experience the Mills Fence difference for yourself today and contact one of our fencing experts.