The Importance of Temporary Fences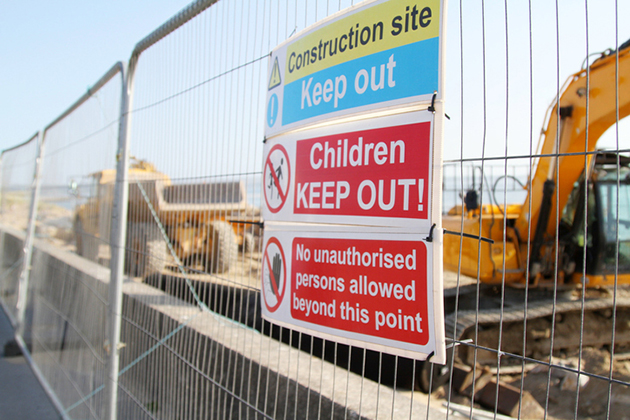 Fences are some of the best deterrents and security systems on the market. From beautiful residential privacy fences to strong and durable commercial aluminum and chainlink fences, every fence serves a specific purpose. If you own a building or a commercial space and are thinking about doing some renovations or construction, it is extremely important that you do what you can to protect your space. You obviously want to protect your space from squatters, thieves, and people looking to take tools and materials left at the job site, but you also want to protect yourself from personal liability. If a person wanders into your worksite and falls or hurts themselves on any equipment, you could find you on the hook for their injuries if you haven't done your due diligence to secure your space. Luckily, you can easily secure your space for however long your construction projects last with a great temporary fence from Mills Fence Company. Our team will help you make sure that you get the perfect fence for your construction project's needs for a price that you will love.
Common Threats To Construction Sites
Construction can be an expensive process. From renovations to new builds, every construction project has its own set of expenses. The biggest financial risk with any construction project is the possibility of unforeseen threats and expenses dragging your project out. Any experienced construction manager will tell you that one of the most costly things that can happen during the construction process is the loss of or mismanagement of gear and supplies. If you do not properly secure your site with a durable temporary fence, you could find yourself behind the eight ball when it comes to your schedule.
Thieves oftentimes wander onto construction sites looking for valuable materials like tiles, lumber, beams, and flooring. If your material gets stolen, it could easily take weeks or even months to get new material ordered, processed, and delivered back to your site. During that time, you will still be paying your work crew to be working on other projects, essentially losing money every day that you wait.
Minimizing Your Liability
The other main threat to construction projects is owner or manager liability. Essentially, if you own or manage a site that is deemed dangerous due to the construction process, you could find yourself on the hook for any injuries at your worksite that could be deemed as due to negligence. If you have good insurance, your premiums will rise and you will slowly pay for the accident over time, but if your insurance is less robust, you could find yourself on the losing end of a long and costly legal battle. The best way to limit your liability while protecting your site and your visitors is by installing a temporary fence.
No matter what your security needs are or the size of your commercial space, nothing is as cost-effective and as proven as a high-quality fence. Here at Mills Fence Company, we have been building the best commercial and residential fences in the tristate for over 50 years. Call us to get your free quote today.