The Benefits Of An Aluminum Fence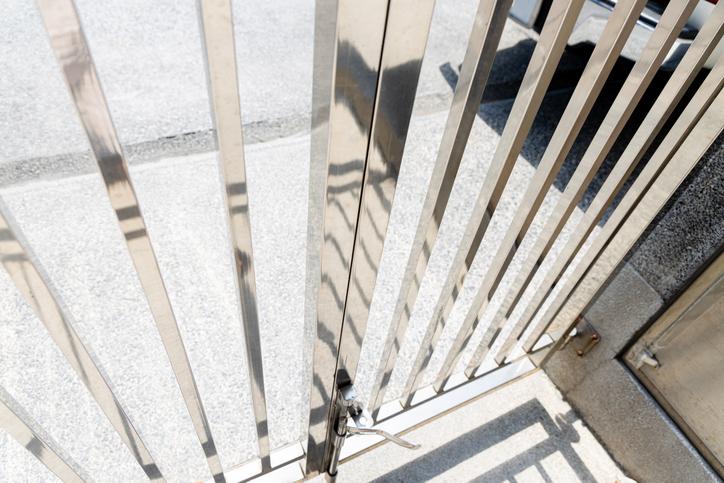 When it comes to fencing, there are dozens of different materials and styles to choose between. Although there is no definitive perfect choice for every home or business, certain materials are extremely versatile while also retaining the beauty of a classic fence. One of our favorite materials for both commercial and personal uses is aluminum fencing. Aluminum fences come in dozens of different styles, finishes, and heights, and can easily be installed everywhere from the most stringent of HOA neighborhoods to customer-facing business entryways. If you are thinking about installing a new fence at your business or home, contact the elite fencing team here at Mills Fence Co. today. We have been proudly family-owned and operated for generations, and over that time, we have built some of the most beautiful fences in the tristate. Here are a few reasons why we love Aluminum fences.
Durability
One of the biggest selling points of any fence is how well will it hold up over time. You want to choose a material that is durable, but will also continue to look beautiful throughout its lifespan. Our coated and sealed aluminum fencing will easily last for years, if not decades, barring any serious damage from falling limbs or other natural disasters. Many of our aluminum fences are still standing and looking as beautiful as the day they were installed decades after installation. If you are looking for a durable material for your new fence, look no further than our aluminum fencing.
Versatile Style
From hard to please HOAs to customer-facing businesses, you want to find the perfect style of fencing to fit your needs and your style. One of the biggest benefits of aluminum fencing is just how versatile it can be and how many styles can easily be made using this beautiful material. From ornate gateways to tall security fences and everything in between, our aluminum fencing offers a wide variety of styles that are perfect for both commercial and private fencing projects. We also offer a wide variety of colors and finishes to choose between, ensuring that you get the fence of your dreams installed in just a few quick days.
Low Maintenance
Everyone wants a beautiful and secure fence, but not all fencing material is built the same. Certain fences, like untreated wood and other inferior metals can easily break down, rust, or discolor over time. These fences will require regular maintenance and rebuilding in order to keep your façade looking presentable. Another great perk of aluminum fencing is just how easy it is to care for. Aluminum fences are resistant to rust, come equipped with a protective coating, and can stand up to some of the most intense abuse that fences can deal with. Partner that with the fact that aluminum fencing is extremely cost-effective, and you have a win-win fencing solution.
If you are interested in having a new fence installed at your home or business, contact the elite team here at Mills Fence Co. today. Click here to get your free instant estimate.