Get Your Sports Facility Ready For Next Season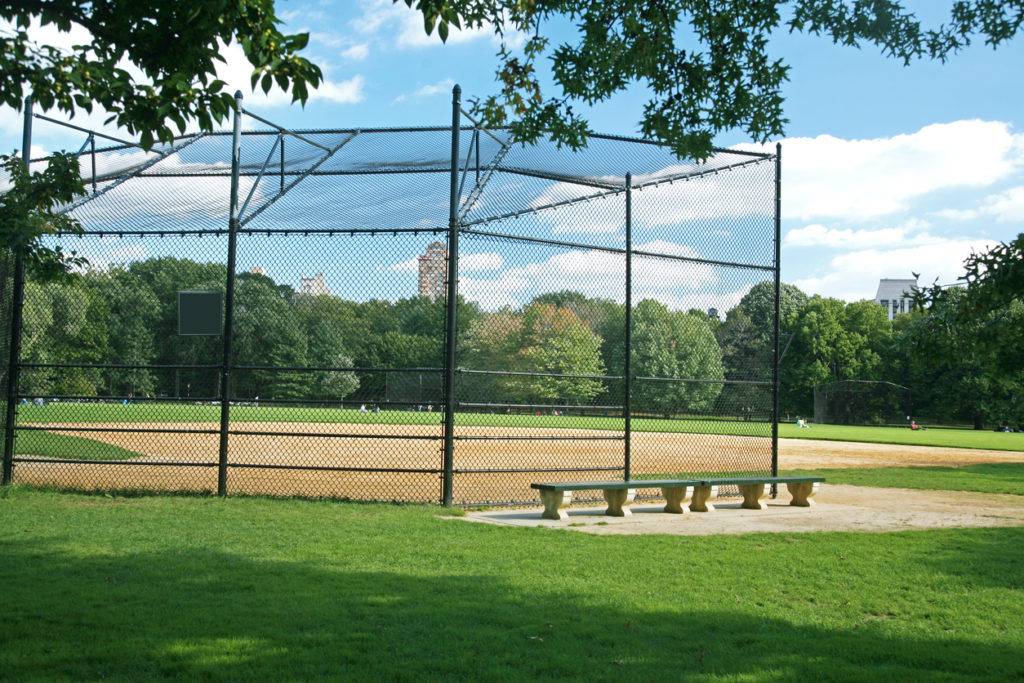 As we move out of the heat of summer and settle into the cooler weather of fall and winter, now is the perfect time to upgrade your outdoor space, especially your sports facilities. From schools to parks, every sports facility is different, and depending on the sports you host there, your fencing needs can vary greatly. If you are interested in updating the look and feel of your sports facility or just want to increase your overall security, a new fence or netting system could make a world of difference. Here at Mills Fence Co., we are proud to have built and designed some of the most striking and durable sports fences in the tri-state area. Contact our elite fencing team to upgrade your space today. Here are a few of our specialties in the world of sports facilities.
Baseball Field Fencing
A great fence and a strong backstop are some of the most important components of any great baseball diamond. We offer everything from classic dugout builds to new and innovative fencing options like black vinyl and classic styles like chain link fences. With hundreds of baseball fields secured and fenced all over the tri-state area, we have decades of experience in building durable and functional baseball fencing.
Golf Netting
All around the tri-state area, golf courses find themselves butted up against roads, housing areas, and other potentially damaged areas. The best way to secure the surrounding areas from errant shots is with a strong set of golf netting set up in commonly hit areas. Whenever you are having golfing netting installed, you need to choose a company with the right equipment to build a strong enough system to stand up to harsh winds, constant hits from balls, and posts fixed enough in the ground to last for decades to come. Our netting is extremely high quality and can easily be used in driving ranges, along roads, or in commonly missed wooded areas.
School & Playground Fencing
Few places are more important to keep secure than our schools and our playgrounds. These outdoor areas are supposed to be safe havens for our youngest children, and the easiest way to secure these spaces is with a high-quality fence. For outdoor areas like playgrounds, we like to utilize aesthetically pleasing options like black aluminum fencing. For a bit more of an aesthetic look, you can also utilize a white PVC picket fence to easily keep children contained while also providing a beautiful look that will require little to no maintenance.
Tennis Court Fencing & Netting
Tennis courts are synonymous with class and style, and a beautifully designed tennis court can easily elevate the look and feel of your space. Not only do we install beautiful and secure tennis fencing like a black chain link fence, but we also install and replace tennis netting. You can easily breathe new life into your tennis court with a quick upgrade from Mills Fence Co.
If you are interested in updating your sports facility or are looking to secure a new facility, contact the expert team here at Mills Fence Co. today. We look forward to helping you build the perfect fence to fit your space.