Beautify Your Patio With A Railing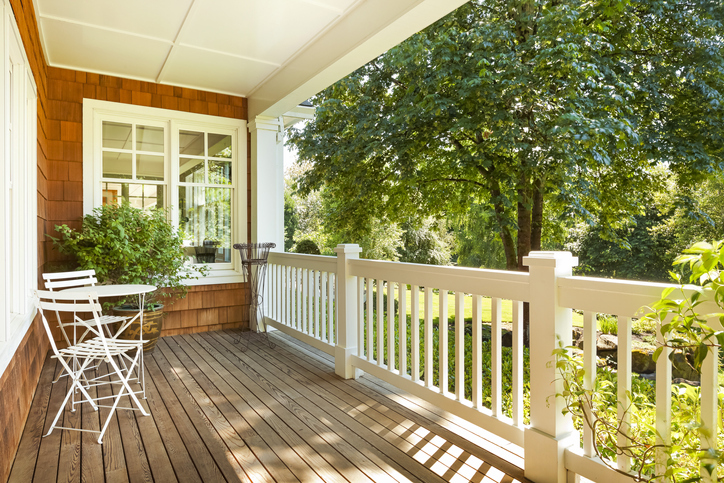 2021 has finally arrived, and for millions of Americans, we have been spending more time at our homes and finding all the updates and upgrades that we have missed over the years. One of the biggest side effects of us working in our homes is that we have seen a huge uptick in Seasonal Affective Disorders across America. Especially now that winter is in full swing, people have been struggling to keep their spirits up as we continue to trudge through the COVID-19 pandemic. One of the best ways to combat feeling cooped up or blocked off from the outside world is to spend time outside, and few places are more enjoyable than a patio or a deck. Luckily, you can easily upgrade your patio space with a beautiful, safe, and luxurious railing from the expert team here at Mills Fence Co. quickly and easily. If you are interested in upgrading your patio or want to learn more about which railing or fencing options are right for you, contact us today for your free estimate. Here are a few reasons why you should think about updating your space with a beautiful patio railing.
Improve Your Mood
As the COVID-19 pandemic continues to keep most Americans away from their normal lives and the "New norm" has settled in, millions of people have found themselves falling into depression, mental struggles, and other hardships. The reality is that it can be extremely difficult and damaging for people to remain secluded for too long, and if you aren't careful, you could begin to develop serious issues like SAD or other forms of depression. One of the best ways to combat these sad feelings is simply by getting outside, being active, and breathing fresh air. If you live in a smaller home or are looking for a great place to be able to be outside while staying away from the dangers of COVID-19, a patio is the perfect solution. Regardless of whether you are looking for a railing for your beautiful wraparound porch or are looking for something to keep you safe and secure on your third-floor balcony, a beautiful patio railing can do it all.
Increase Your Property Value
Simply by updating or improving the aesthetic appeal of your patio railing, you can easily boost your home's property value substantially. One of the most important things to remember when selling your home is just how much curb appeal can add to the resale value of your home. On average, adding to your curb appeal can add an additional 5-11% to the value of your home while also helping you sell your home faster.
Boost Appeal & Safety
Not only does a great patio railing look good, but it also serves a very important role in keeping you and your guests safe. Here at Mills Fence Co., we are experts in building and installing Americans with Disabilities Act-approved railings for both homes and businesses to ensure that your space is fully acceptable even to those with mobility challenges.
From wheelchair ramps to balconies and patios, our railings are second to none for security, durability, and aesthetic charm. If you would like to learn more about how you can easily have an industry-leading patio railing or fence installed at your home or business, contact the helpful and friendly team here at Mills Fence Co. today.